One… After pouring out my heart and making myself vulnerable… My post got great impressions, lots of likes and positive feedback, a few reposts, AND one person downloaded my track for free?!?!?! Awesome! 

That is one more person who did not have my music in their collection before. 

That's one more person who can witness that I shared my craft with the world. 

That's one more person that can listen to what I felt while creating that one track. 

They can share in my journey and my growth, and that's one more person I've reached. Thank you.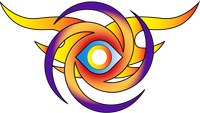 Every effort has a Genesis, a beginning, an origin story. We can trace that story back as far as the ancestors we know, but that's not how you got here, reading my blog about this one person. 

My effort to transition to full time music began about five years ago, give or take a month. I finished a master's degree for my then current profession. This followed seven years of active duty military service in the U.S Army, followed by one in the Florida National Guard. 

I decided to do something for me. I knew I had the education and proficiency to support my family, and I previously gave up several opportunities in music because I needed to provide a steady, stable environment for my kids. I decided to go back to school to learn the technical and business sides of music.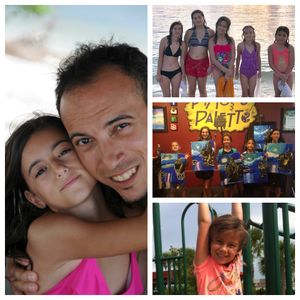 I attended Full Sail University. I learned a lot, and I made some great friends. I would normally go into the factors that made my education beneficial, but I would be losing focus on the task at hand. Look at the beginning of the last paragraph. That is my Genesis story. "I decided to do something for me." 
That deciding point puts the rest into perspective. Five years ago, I decided to: 
Pursue my passion professionally; 
Develop my talent so I can effectively communicate through my passion; 
Demonstrate to my children you can accomplish that to which you set your mind. 

My original goal was to transition to full time music by the end of 2017. I had to make adjustments. The beauty of setting goals is the chance to adjust them as life happens. It is about the pursuit of happiness, not the pursuit of starvation and destitution. I was in an accident that left me unable to work for over a year. That was a setback, but it allowed me time to adjust my goals and strategy. 

Fast forward five years, and I am telling you that one person who downloaded my track for free is a stride in the right direction. This is the beginning of the transition. You can be the second person, and your friends can be the third. I'm not worried. I'm excited because I'm making progress, and you're helping me by sharing my journey. Thank you, whether you are that first or the thousandth person to download my free track. We will keep moving forward, and I'm glad to have you with me. Cheers! 

Rez Vidal is a music producer, electronic dance artist, DJ, husband, and dad. You can read more about him on RezVidal.com and find his music on SoundCloud, Spotify, and most online music retailers. You can also download his new track, Avarice, for free by clicking here.